Robert Radi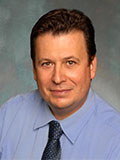 Robert Radi is a business executive and educator with a broad-based 20+ year experience encompassing domestic and global markets. A globally renowned strategist, Mr. Radi successfully translated his expertise and strategic insights, into award winning branded consumer products and services in a broad range of industries.

Mr. Radi founded his consumer product strategy practice in May 1993 with offices in Beverly Hills, CA; and served as a consultant and advisor to a long list of national and global brands; including Johnson & Johnson, Guthy-Renker, DermaNew, MeadWestvaco, Procter & Gamble, Snapware, Mattel, Revlon, Apex Digital, Toyota, Neutrogena, Avery Dennison, Wolfgang Puck Appliances, PlastiColor, MOBI Technology, Zero Corp, Warner Music, Berkshire Hathaway (Scott Fetzer Group), Daimler Chrysler, Schwarzkopf Professional and CCL Industries. Mr. Radi currently serves on the Palm Desert City Council. Mr. Radi played essential roles in developing consumer product platforms generating over $100 million in annual revenues, and aggregate sales exceeding $3.5 billion. Mr. Radi fostered meaningful and mutually beneficial relationship with Chinese Manufacturers, and implemented optimization practices that allowed clients to better control inventory and maximize return on investment.

Mr. Radi currently serves as Chairman of the Board of Advisers for Taylor Realty Advisors (Las Vegas, NV) an organization specialized in the development of Long Term Acute Care Hospital (LTACH) facilities and Skilled Nursing (SNF) facilities in the Western Region of the USA. Mr. Radi served as Executive Board Member for the Ardaro Project where he developed strategies to work with local government authorities in a private/public collaboration aimed at achieving development of mixed use residential and low income housing. He also served as Member of the Board of Advisers at EqSolaris, Inc. a research organization in photovoltaic micro concentrators, borne as a synergist company that includes Kyosemi Corporation, a Japanese optoelectric and solar energy company; Energy Related Devices, a Los Alamos, New Mexico energy research and technology development firm; and Mihama Group, a Japanese chemical and materials company.

As an educator, Mr. Radi served an eight year term as a Professor at Otis College of Art and Design in Los Angeles, and served a four year term on the Industrial Advisory Board at Glendale Community College. Passionate about higher education, Mr. Radi also served a two year term as an Executive Board Member (California Region) for Scholarship America an organization that over 50 years has provided some $2.1 billion to 1.7 million students.

Mr. Radi collaborated with Pepperdine University to enact an executive development program. During his fourteen month tenure, he focused on developing executive candidates through coaching and strategic sessions obtaining extraordinary results. Most recently, Mr. Radi was invited by Education Management Corporation (NASDAQ: EDMC) to serve as a Professor of Business and Management lecturing in all aspects of marketing, financial management, organization development and strategy. Currently, Mr. Radi serves as a Member of the Board at the World Affairs Council of the Desert and Chairman of the Program Committee of the Council to support World Quest an education program.

Educated in Italy and the USA, Robert was trained in Executive Leadership at Cornell University, subsequently earned a Master of Business Administration (PKE MBA) from Pepperdine University, and he is currently completing a Ph.D. in Organizational Leadership at The Chicago School. Robert is an inductee into Beta Gamma Sigma the international business honor society.